TESI and MIEEG have signed a collaboration agreement to develop innovative, high-endurance, hydrogen-powered platforms, for both flying and terrestrial systems.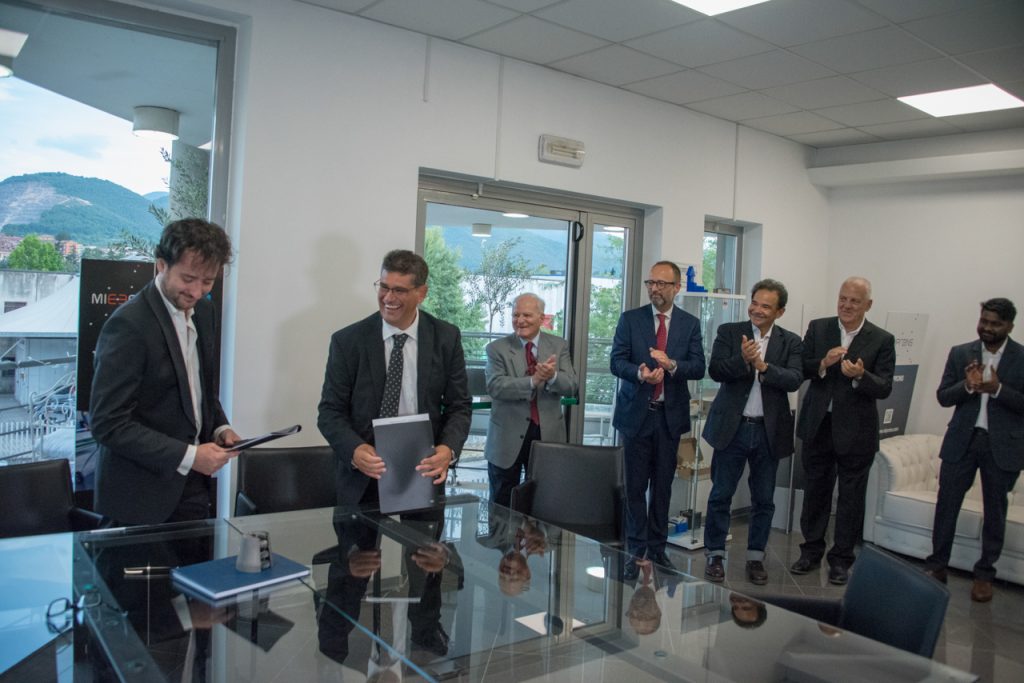 TESI is committed to the development of technological platforms with electric propulsion to meet the future needs of sustainable mobility. The project development was set up by CEO Luigi Punzo, with the aim of diversifying and enhancing acquired amount of skills that TESI accumulated in a fifty-year long period.
MIEEG is a highly innovative startup founded by Angelo Minotti, who is developing a high-power miniaturized electric generator, powered by hydrogen and characterized by a revolutionary combustion chamber. The MIEEG patent, filed in nearly 50 countries, including Italy, China and Hong Kong, answers to the need to extend the autonomy of the battery systems.
The collaboration between MIEEG and Tesi will develop the "TMH2-LongEndurance" project (Tesi-MIEEG-HydrogenHybrid LongEndurance), a platform that can be used on flying or land systems, with a maximum take-off weight of up to 600 kg. The dimensions, weights and volumes of the new platform will be defined in the first phase of the project. The advantage will be the versatility and high autonomy of the vehicle, with a 100% green energy powertrain.
The startup MIEEG will make available its technology, patented in 2017, to develop, together with TESI, an innovative, miniaturized and high-power powertrain, specific for the new platforms that TESI is developing.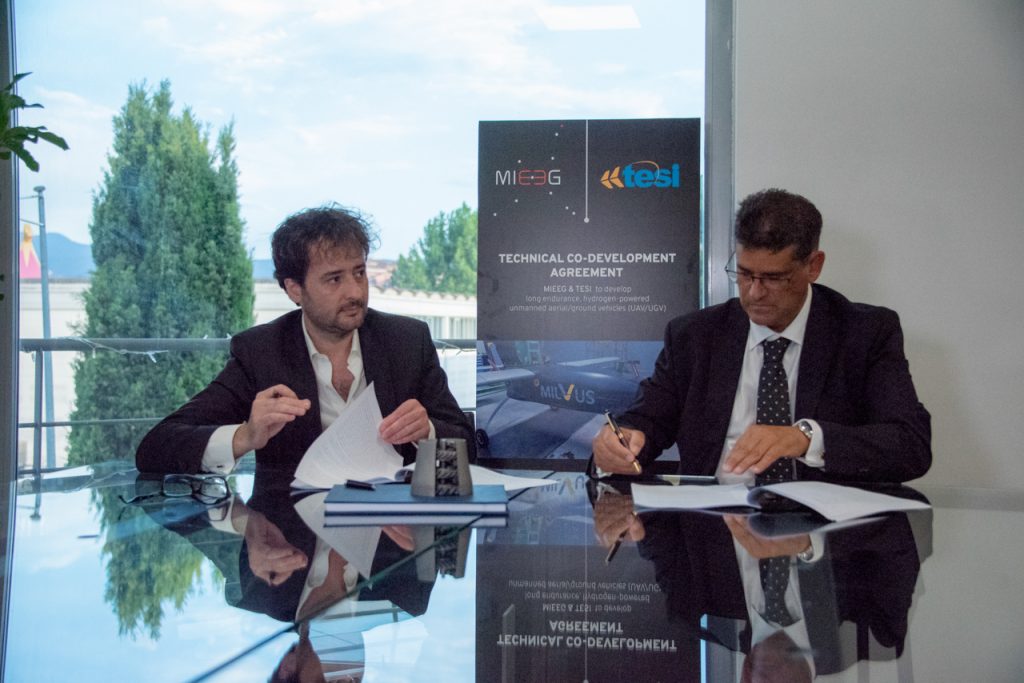 Consider that values around 100kWe, which match the request of thirty apartments, are of the order of a 0.75l bottle of water. Furthermore, it can be fed with both hydrocarbons and hydrogen, also coming from wasted water, using oxygen or air as oxidizer. All this allows the system to be tailored for all those applications which require electricity (EV cars, flying systems, ships, exoskeletons, buildings, etc.).
In this case, the new hybrid concept "TMH2-LongEndurance (Tesi-MIEEG-HydrogenHybrid LongEndurance)" integrates the innovative microgenerator with the related hydrogen tank, replacing part of the original battery pack and achieving the required operational autonomy, resulting significantly larger than the full-electric system.
"The current limit of electric propulsion is autonomy. Current accumulators are characterized by a still very low energy density, which limits performance both in terms of duration and payload capacity. To overcome this criticality we have been looking for alternatives for some time and MIEEG is certainly the solution – declares the CEO of TESI -. We met at MAM in Grottaglie in September 2021 and we immediately understood the enormous potential of MIEEG's proposal and therefore we gladly offered to collaborate for mutual benefit.
The current market offers solutions that are not suitable for the needs of our platforms, while we are sure that MIEEG can fill this gap by significantly increasing efficiency and autonomy.
This project aims to reduce the battery pack, using the weight saved to charge hydrogen and thus allowing greater autonomy to the flying or terrestrial system. A further advantage is reflected in environmental sustainability, given that our vehicles will use hydrogen ".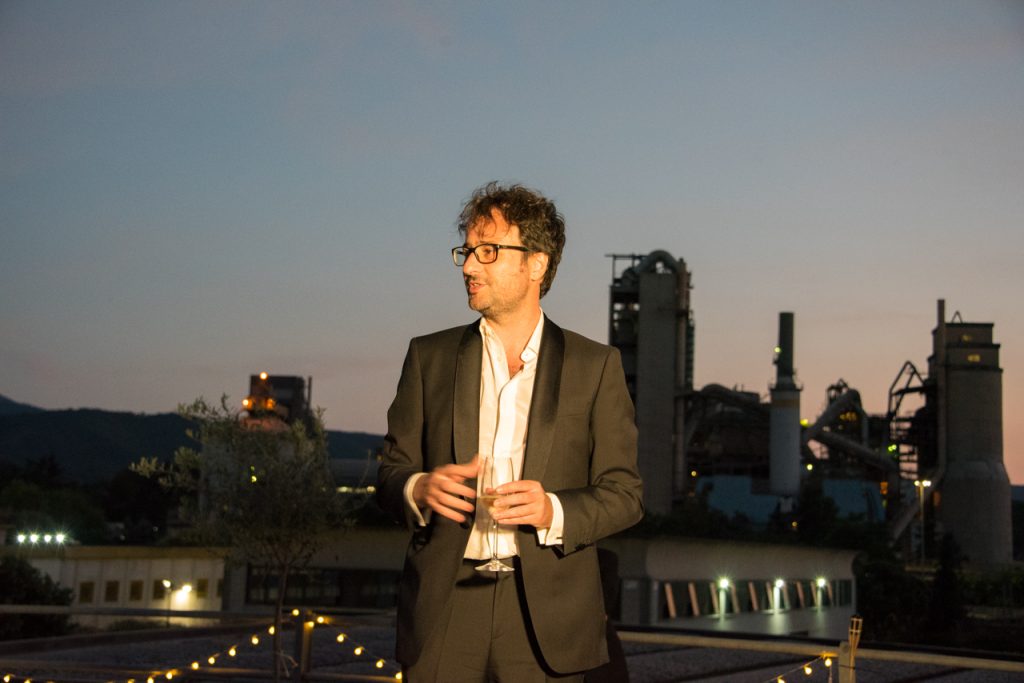 "We are very satisfied with the agreement reached with TESI – explains Angelo Minotti, CEO and founder of MIEEG -. Tesi is an important company, present on the market for 50 years, with a far-sighted vision, based on technological advancement. MIEEG will learn and grow a lot thanks to this collaboration, and for us it will be a real test of maturity. Their project is exciting; together we will be able to develop a system capable of extending the autonomy of a platform that can be used both on the ground and in the air, so as to make them more competitive than the related battery systems. This will also allow to increase its payload, with obvious advantages. The MIEEG system, using hydrogen, exploiting 3D printing for the construction of the components, and being specifically designed for this system, is characterized by very high efficiency, minimizing its environmental impact, thus contributing substantially to the fight against pollution. ".