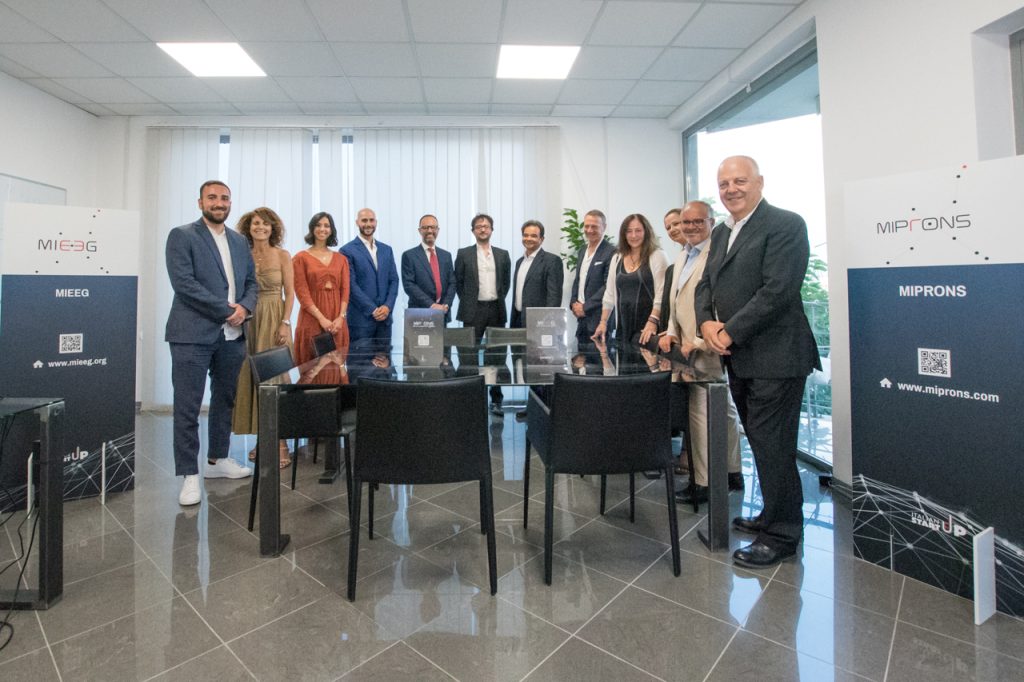 One of the most innovative startup in Italy, MIEEG opens its new headquarters in Colleferro, celebrating with an opening party. Based in Regione Lazio space valley, the new building makes now it possible to implement the research capacity of the startup founded by Angelo Minotti, a former researcher and professor at La Sapienza University, which focuses on the theme of energy sustainability, on earth and on space.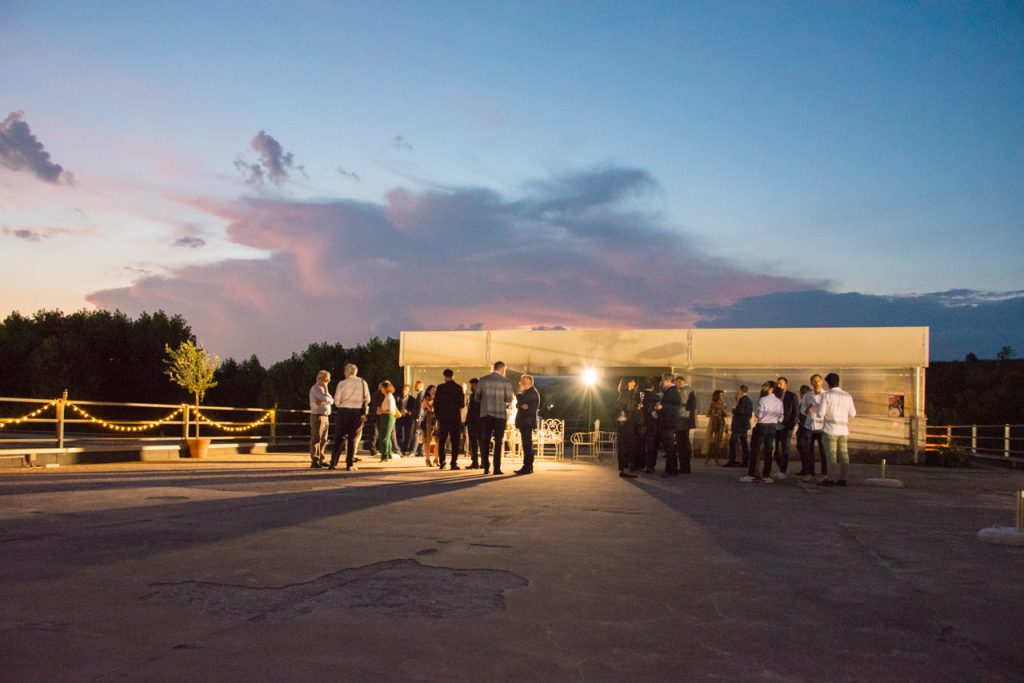 MIEEG is developing an electric microgenerator with very high efficiency and capable of supplying energy by exploiting different systems, but highly compatible with the theme of ecological transition. The generator under development can be powered both with biogas and also hydrogen from waste water. Its wide adaptability allows very different uses, such as in the residential area, to power apartments, in the agricultural industry – where the electricity grid cannot reach -, but also in land, sea and air mobility as battery pack range-extender. In the previous months, some co-development projects were signed. Among the most interesting is the one with X-Ender, to extend autonomy for heavy drones designed for agriculture and extinguishing fires. Equally futuristic is the agreement with ispace2o, an Italian startup that is creating electric boats capable of navigating even underwater.
To better celebrate the new development spaces, MIEEG has signed two further new agreements. The first is with TESI, a leading company in the sector of innovative technologies and services for aeronautics, to create an innovative platform to be used on flying and terrestrial systems, powered by Hydrogen and with very high autonomy.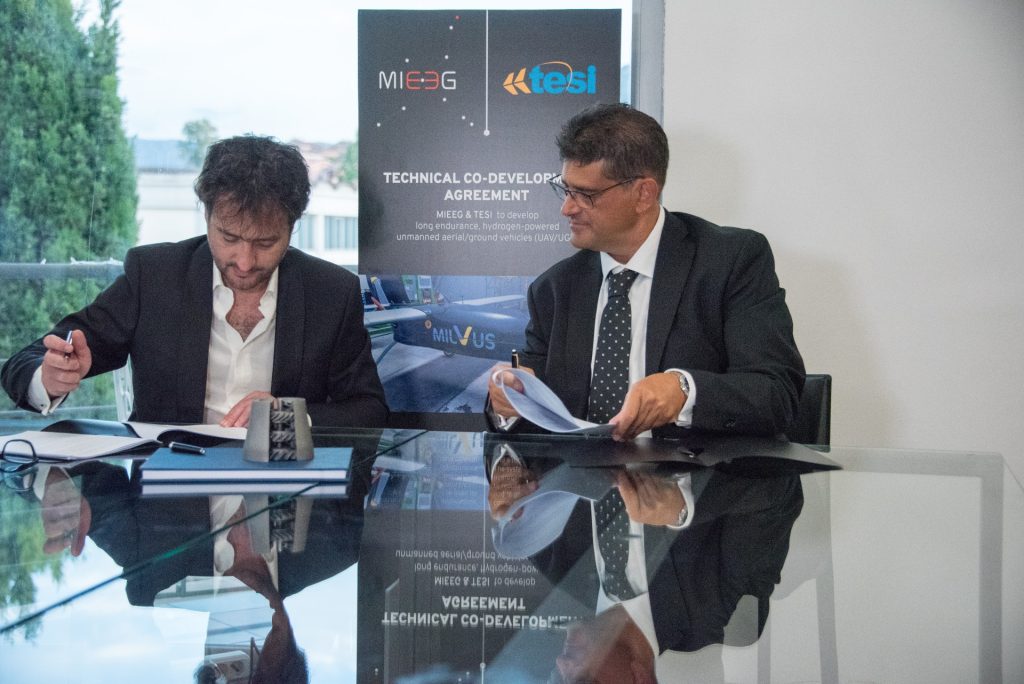 The second one is with Giancarlo Zema Design Group, an architecture office experienced in smart and eco-sustainable projects, with which a power supply system for WaterNest will be developed, a system of floating and totally self-sufficient houses of the new generation. the MIEEG generator will be integrated into the WaterNest, new generation floating houses, in order to create housing units not only totally energy self-sufficient, but also energy suppliers themselves; all by exploiting resources, otherwise dispersed, such as waste water and excess energy from solar panels, avoiding bulky storage systems such as batteries.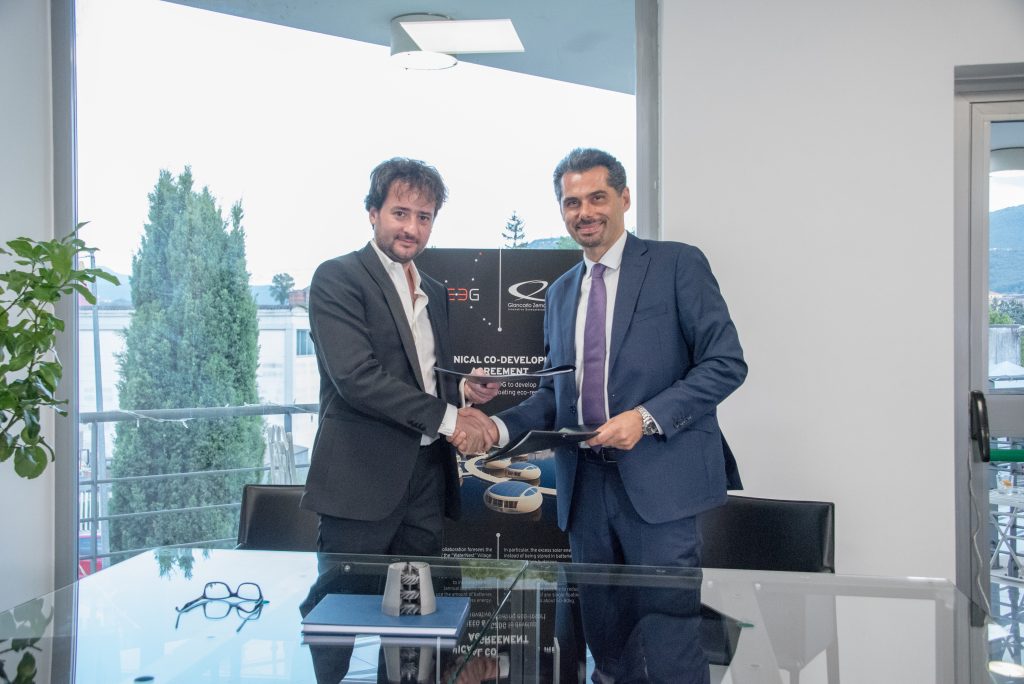 "I thank all the people who collaborate with MIEEG: the institutional and the research staff – with which we are doing wonderful things and we will go even further – declared the founder Angelo Minotti during the inauguration -. The wish also applies to everyone. those who become part of our group and for those who believed and keep to believe in our ideas ".